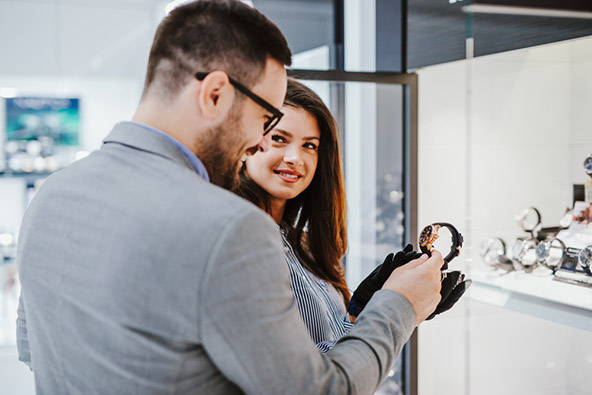 Some of the most eye-appealing and recognizable watches in the world are made by Officine Panerai. With a long and storied history, what was originally manufactured for military personnel, Panerai watches evolved into a highly desirable timepiece for the luxury-minded, which has triggered a wave of interest among luxury watch collectors and aficionados. But are Panerai watches as good as people say they are and are they worth investing in? At Luxury of Watches, we are dedicated to providing our loyal customers with the best information so that they can educate themselves on a multitude of timepieces. With a variety of watch brands and styles, we are here to assist you to make an informed decision for your next luxury watch.
Shop Our Collection of Panerai Watches
A History of the Panerai Watch
Originally founded in Florence, Italy in 1860 by Giovanni Panerai, the company supplied watches and precision instruments to the Italian Navy. In 1916, Panerai created the Radiomir watch, which was designed to be used by military frogmen during underwater operations. The watch was water-resistant and featured a luminous dial, which allowed frogmen to tell time even in the darkest depths of the ocean. In 1938, Panerai created the Luminor watch, which was an improved version of the Radiomir and featured a patented luminescent substance called "Radomir" on its dial and hands.
After World War II, Panerai watches continued to be produced for the Italian Navy as well as for civilian customers. In 1993, Richemont Group, a luxury goods conglomerate, took over Officine Panerai and brought the company's watchmaking operations in-house. The following year, Panerai launched its first collection of watches for the civilian market. For years, the Panerai watch has been recognized as one of the most luxurious and desirable watches available.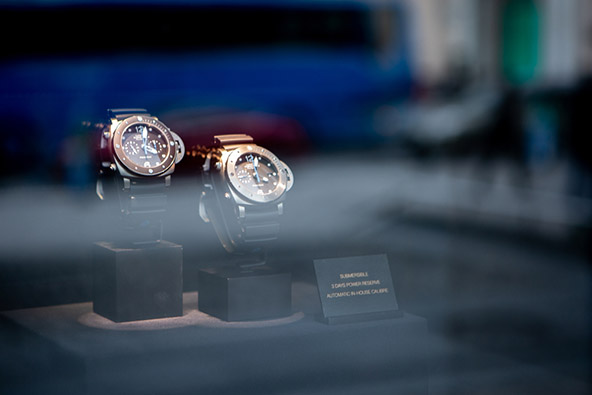 What Makes a Panerai Watch Desirable?
There are several factors that make Panerai watches so desirable. As mentioned above, the company has a long and rich history, dating back over 150 years. Panerai watches are also known for their unique and distinctive designs. With their large cases and bold dials, Panerai watches are immediately recognizable and stand out from the crowd. Additionally, Panerai watches are highly accurate and well-made, utilizing only the finest materials and components. And finally, Panerai watches are relatively rare and exclusive, with only a limited number of pieces produced each year.
Are Panerai Watches Worth the Money?
So, are Panerai watches worth the cost? The answer is a resounding yes. Panerai watches are some of the finest luxury watches in the world. They are well-made, accurate, and exclusive. And, with a long and rich history, Panerai watches are sure to appreciate in value over time. If you are looking for a luxury watch that is sure to turn heads and hold its value, then a Panerai watch is a great choice.
Shop Luxury of Watches Today
If you are in the market for a luxury watch, shop Luxury of Watches today. We offer a wide selection of luxury watches from the world's top brands, including Panerai, Cartier, and Rolex. For more information or to speak with a specialist, get in touch today.