For centuries, wristwatches have done much more than just tell time. They've stood as steadfast symbols of wealth and luxury, worn by all the most notable arbiters of style and craftsmanship throughout human history. And despite the many advances in time-keeping technology, watches have stayed true to a relatively unchanged formula, combining exceptional feats of engineering with jewelry-making techniques of the highest caliber.
None of them do it better than the names on this list of the best luxury watches. These are the most time-honored, storied, and objectively prestigious watch brands in the world. They're the makers of watches that have traveled from the depths of the ocean to the surface of the moon and which have been worn by the most significant artists, politicians, athletes, and musicians in human history. Here are our picks for the most prestigious luxury watch brands in the world:
1. Rolex. You could call Rolex, well, the Rolex of watches. This Swiss watchmaker has been setting the standard for luxury timepieces since 1905, creating wrist candy for the likes of Justin Timberlake, Barack Obama, and, notably, Paul Newman. (Mr. Newman's panda-faced Rolex Daytona holds the title of the most expensive watch ever sold in North America. It fetched a record $17.8 million at auction in 2017). As iconoclasts of design and engineering, Rolex watches are known for their water-resistant cases and quartz movements. A brand-new Rolex will run you somewhere between $6,000 and $15,000.
2. Patek Philippe. Patek Philippe watches hold holy grail status among the rich and famous. Created in 1839, this luxury Swiss manufacturer makes watches beloved by style icons of now and then—from John Mayer, Brad Pitt, and Charlie Sheen to Queen Elizabeth II, John F. Kennedy, Nelson Mandela, and Pablo Picasso.
If you thought Newman's Daytona record was impressive, wait until you see the price tag of the Patek Philippe Grandmaster Chime. The version, done in steel with words that read "The Only One" etched into the dial, fetched $31 million at auction in 2019. It was the most expensive watch ever sold in the world.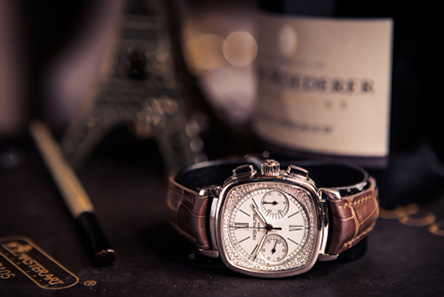 3. Omega. Rocked by none other than James Bond himself, Omega watches hold a special place in the canon of luxury chronometers. The brand was founded in 1848 in—you guessed it!—Switzerland, where it began producing pocket watches featuring a revolutionary interchangeable parts system. These days, Omega is known for its superior engineering and precise movements that are proven to retain their accuracy for decades. Fun fact: The Omega Speedmaster was the first watch on the moon, sported by Buzz Aldrin in Apollo 11.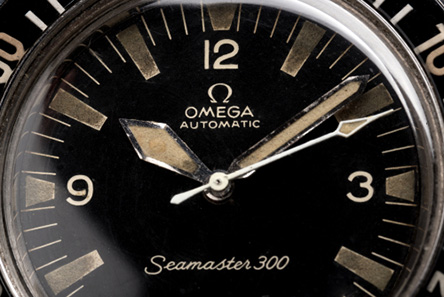 4. Hublot. Though it has its roots firmly planted in the traditions of Swiss timekeeping, Hublot is the luxury watch world's youngest emblem of high-end style. These gorgeous watches are known for fusing fashion with function in the form of signature rubber bracelets paired with inlaid diamonds, gold, and other precious metals. They've been sported by trendsetters like Kylie Jenner, Jay-Z, Kobe Bryant, and Beyoncé.
Though Hublot watches are still made in Switzerland with Swiss movements, the company is now a subsidiary of French luxury conglomerate LVMH (Louis Vuitton SE). Brand-new Hublots can run you anywhere from $5,000 to several million dollars brand-new.
5. Vacheron Constantin. As one of the oldest manufacturers of luxury watches in the world, this Swiss watch and clock manufacturer was founded over 250 years ago in Geneva. In those two-plus centuries, Vacheron Constantin chronometers have been worn by many symbols of high style and power, including Napoleon Bonaparte, Queen Elizabeth, Princess Diana, Orlando Bloom, and Jay-Z.
Vacheron Constantin watches are known for their exceptional ornamentation and detailing, featuring stunning gem-setting techniques paired with exquisite enameling and guilloché. Brand-new, a Vacheron Constantin watch will run you between $12,000 and $40,000.
6. Audemars Piguet. Founded in the vallée de Joux of Switzerland in 1875, Audemars Piguet is well-known throughout the world for producing timepieces that embody exceptional design and engineering at once. The company debuted the world's first minute-repeater movement—a repeater that chimes the time on demand—for wristwatches in 1892. A brand-new one could run you as much as $869,000 (see: the Royal Oak Complication), but Luxury of Watches has Audemars Piguet watches at much more attainable prices.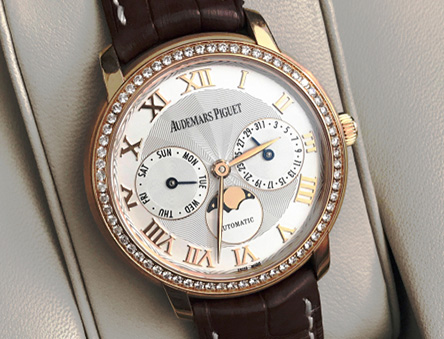 As purveyors of the world's finest watches, Luxury of Watches is here to help you find a timepiece that suits your special sense of style. Explore all of our luxury watches at excellent prices to find your new statement piece.